Since Microsoft Ignite took place in October, many new Microsoft Teams features were announced and would be rolling out now or in the near future. Microsoft is looking to make the Teams app their premier messaging, workflow and collaboration app for companies around the world. Thanks to regular updates, we're finding the Microsoft Teams app to be a very powerful modern tool for collaboration.
Microsoft's core aim for the Teams app is to boost productivity, improve accessibility and enable teams to work better remotely. Let's go through the list of some of the new Mcirosoft Teams features that have just been announced.
New Microsoft Teams Features
Together mode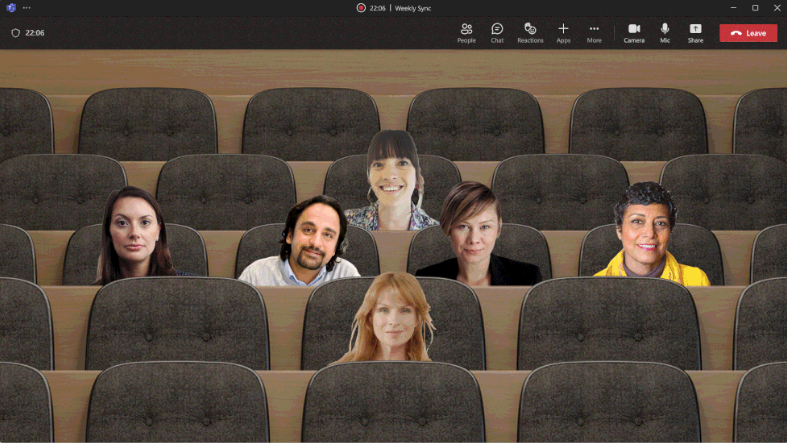 With Together mode, call participants will feel more involved, as though they're in the same room. This is because organisers can now select virtual background such as lecture halls for participants to 'sit down' in seats.
Real-time AI-powered translation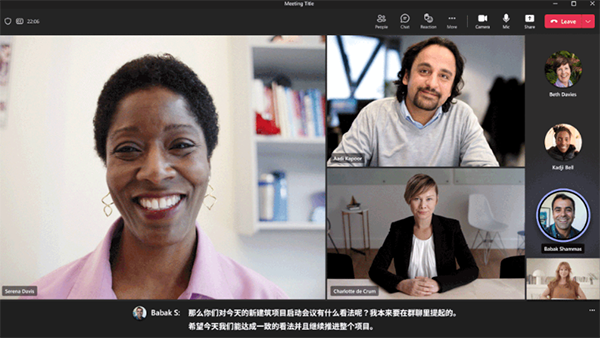 Live translated captions will allow teams from around the world to connect easily. Translations are delivered in real-time, powered by Microsoft's AI technology, for 40 spoken languages. This feature is currently available temporarily for all customers but will require a Microsoft Teams Premium licence for all users when it releases. However, if an organiser has Teams Premium, all meeting participants can enjoy this feature.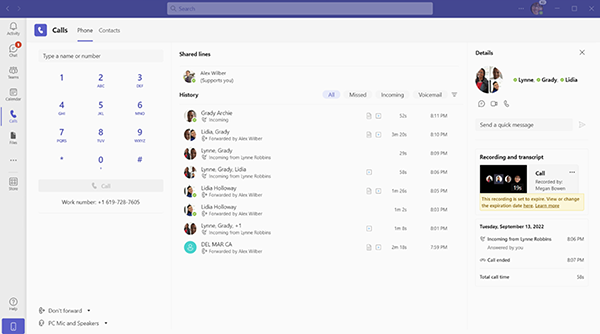 With a detailed call history now available, you'll see how your Teams calls have arrived, information on call transfers and forwards. In addition, Teams allows users to access call recording and transcriptions from call details, giving comprehensive detail and boosting productivity.
Updated Companion app for Android
Android users of Microsoft Teams will have access to an updated companion mode. The Teams mobile app will give participants quick access to chat, live reactions and Microsoft Whiteboard. Organisers have an enhanced experience with access meeting and device controls to manage their call efficiently.
More PDF options for participants
Tenant admins are now able to set
Adobe Acrobat
as the default PDF apps to view/edit PDFs shared in Teams. Users without an Adobe Acrobat licence or Adobe ID are still able to view, search, comment and annotate PDF files with Adobe Acrobat.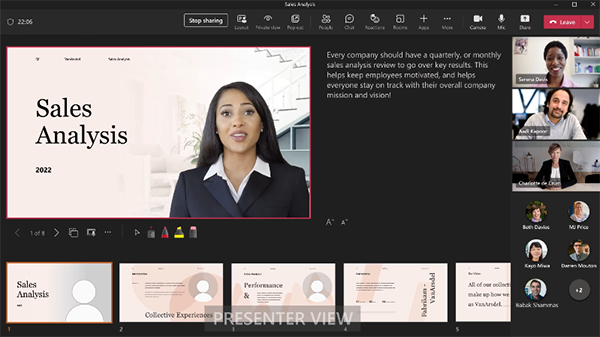 In addition to the above, other new Microsoft Teams features include Excel Live, which lets users interact and edit spreadsheets in real-time; Cameo, which allows a user to insert their webcam image onto a presentation while they are presenting; and Video Clip, giving users the ability to reply to messages in chat with a recorded video clip.
Powerful Microsoft Teams features to benefit your teams
Are you looking for a better team collaboration tool? Or to have seamlessly connected productivity tools in your organisation? Then Microsoft Teams is perfect for your business. Speak to our experts to find out which licence would best suit your needs.