Buy HULFT Licences
Buy best-value HULFT licences for data integration and data transfer. Boost your ROI with partner advice, fast implementation, and optional services.
We sell cost-effective licences for HULFT Transfer, HULFT Integrate, and HULFT Director.
Trust in the impartial expertise of UK HULFT Partners.
Best-Value HULFT Licences UK
HULFT Licences: Transfer, Integrate, Director
HULFT Director: this powerful data management platform sits at the centre of HULFT, providing web-based central management for HULFT Integrate and HULFT Transfer.
HULFT Integrate: this solution simplifies your enterprise data architecture, removing the unnecessary labour and human errors of complex integrations and providing a simple drag-and-drop interface in place of thousands of lines of code.
HULFT Transfer: this data transfer solution provides for inter-cloud service transfers, large data capacity, and transfer stability, with transfers up to six times faster than FTP. Influential Software's HULFT consultants can advise businesses on the best combination of licences for each use case.
HULFT Integrate & HULFT Transfer
HULFT Integrate Licences: Enterprise Data Architecture
Simplify your enterprise data architecture with the following benefits:
what used to take thousands of lines of code is now a simple drag-and-drop interface
reduces human error and frees time for more valuable tasks
adaptors for databases, networks, files, cloud, applications, groupware, SDK, and middleware
reduced order processing times
standardised interface development
scaled user quantities, with minimum extra cost
increased accuracy of pricing and accounting
greater employee productivity
HULFT Transfer Licences: Fast Data Transfer
Leverage fast data transfer with the following benefits:
six times faster than FTP transfers
top-level encryption and authentication
easy to configure and modify from central management
simple to design and automate your processes
removed need for manual data compilation
increased international data sharing
streamlined operations
automated detection of data transmission errors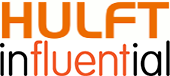 HULFT comprises three data logistics solutions – Integrate, Transfer, and Director – that find, secure, organise, transform, and move the business data that matters most.
Our HULFT UK Partner status is proof of our hands-on knowledge of HULFT in real business situations.
Acting as impartial consultants, Influential Software provides the objectivity your business needs when making software investments.
In addition, we offer full services to make sure your software is perfectly configured and supported, so you get the maximum return.
With 25 years of experience and proven expertise, our HULFT licence team prides itself on three things:
unbiased consultation
tailored services
competitive pricing
For more about our services for HULFT, why not visit our dedicated sites?