Business Software Licensing Services
Whether you are buying new licences or renewing the annual maintenance on your existing ones, we will save you money and provide you with the best service from a UK partner. We are high-tier partners with IBM for Cognos Analytics and Planning Analytics (formerly TM1), SAP for Business Objects, MuleSoft for Anypoint Platform, as well as Dynistics. We offer the best pricing – and advice – on licensing.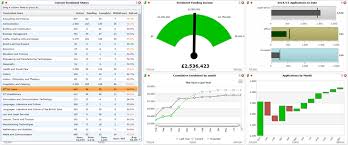 Business Intelligence Licences
Beyond licence procurement, the involved processes of deploying Business Intelligence (BI) software solutions, integrating with your existing IT, configuring for your needs and fully capitalising its potential are all areas in which we offer support based on our extensive experience. Since 1993 we have implemented reliable solutions to suit clients' needs, removing the pains and risks of installing unfamiliar BI technology.
So, if you're new to Business Intelligence and need some advice, or if you'd like to have a chat with one of our consultants about optimising your existing solution, give us a call on 0845 643 0592. If you're simply looking to buy additional Cognos, Planning Analytics, BusinessObjects, MuleSoft or Dynistics licences, please complete this form.
Business Integration with MuleSoft Licences
Unlock the potential of your existing business systems with MuleSoft Anypoint Platform™ – a flexible, scalable, pain-free application network to integrate all your business data, applications and devices via API's. Innovative and streamlined, outpace your competition and create better customer experiences – find out how with MuleSoft Anypoint Licences.