Buy SAP Marketing Cloud Licences
Optimise your customer engagement with best-value SAP Marketing Cloud licences. Boost your ROI with partner advice, fast implementation, and optional services.
We sell cost-effective licences for SAP Marketing Cloud and SAP Hybris Marketing Data Management.
Trust in the impartial expertise of high-tier SAP resellers and SAP Gold Partners.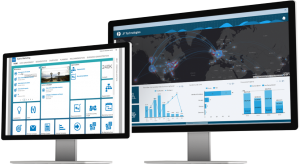 Best-Value SAP Marketing Cloud Licences UK
SAP Hybris Marketing Data Management Licences
At the centre of SAP Marketing Cloud licences is SAP Hybris Marketing Data Management, which includes:
Brands
Audiences
Competitors
Marketing Insight for Sales
Campaigns
Products: Use and Resonance
Profile Dashboard
Analytics and Report Gallery
Extras: SAP Marketing Insight, Segmentation, and More
Businesses can add the following solutions to the central licence as required:
Marketing Insight: provides deeper insights into who your customers are, and potential customers like them, from real-time data
Marketing Segmentation: targets potential customers through the channels they use and trust
Marketing Recommendation: assists with the creation of recommendation models that target customers with relevant recommendations
Marketing Planning: enables marketers to plan their marketing budgets across markets and the brand
Marketing Acquisition: helps with creating email or SMS campaigns based on predefined content templates
SAP Real-Time Contextual Marketing: Benefits
SAP Hybris Marketing Cloud's "contextual marketing" capabilities combine customer data from the past and present to predict future behaviour.
Combine tracked data online and offline, such as from your CRM, to develop insights and dynamic customer profiles
Bring sales and marketing together, as salespeople benefit from lead management dashboards that provide detailed customer profiles and relevant context
Understand what engages customers, and use this to address them with personalised multi-channel messages
Use multi-channel attribution and centralised performance management to see the results of your campaigns in the moment
Enhance your upselling and cross-selling by identifying customers who are likely to buy
SAP HANA Marketing Cloud: Features
SAP Hybris Marketing Cloud provides businesses with real-time customer data, allowing them to personalise messaging throughout the customer journey.
Based on the real-time analytics of SAP HANA in-memory computing, SAP Marketing Cloud is a suite of rapid and adaptable marketing tools.
An experienced SAP partner can provide SAP Marketing Cloud licences that enable multi-channel, predictive marketing at the most competitive price.
SAP Marketing Cloud Licences: SAP Gold Partner Services


Our SAP Marketing Cloud services simplify commercial arrangements by bundling technology into one monthly fee.
As SAP partners with 25 years of experience in the sector, we have the experience and expertise to meet understand your business needs and deliver the software that fits.
As well as SAP licences, our team also offers in-house technical expertise in application lifecycle management, security services, business consulting services, and any other SAP-related service offerings.
For more details of our SAP Marketing Cloud licences and services, why not visit our SAP Marketing Cloud website?