Microsoft 365 E3 Enterprise Licensing
Combine best-in-class productivity apps with core compliance and security capabilities.
buy Microsoft 365 E3 licences

best-value licensing advice and consultancy

deployment and migration services

24/7 Support services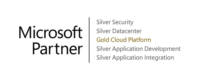 £34.50 user/month
No annual commitment
Not including VAT
Enterprise-grade productivity tools and cloud services
Microsoft 365 E3 combines best-in-class productivity apps with intelligent cloud services to transform the way you work.
improve productivity
connect your teams with integrated collaboration tools
integrated workflows to transform business management and enhance customer relationships
intelligent security to proactively protect your employees, data, and customer information

Microsoft 365 E3 includes:









Windows 10 Enterprise
Microsoft's most powerful operating system with built-in security, manageability, and productivity features.


Office for mobile
The Office for mobile combines Word, Excel, and PowerPoint with exclusive features to make it your go-to productivity app.2


Outlook
Connect and stay organized with email, calendar, and contacts all in one place.


Bookings
Simplify how customers schedule and manage appointments

SharePoint
Share and manage content, knowledge, and applications to empower teamwork.

Microsoft OneDrive for work
Access, share and collaborate on files from anywhere.

Microsoft Stream
Engage and inform with intelligent video.

Power Virtual Agents for Teams
Respond to business needs with custom chatbots for Teams.

Microsoft Planner
Organize teamwork with intuitive, collaborative, visual task management.

Microsoft 365 Admin Center
Set up your organization in the cloud. Manage users and subscriptions, reset passwords, and much more.

Desktop Analytics
Review and monitor an extensive amount of data about the state of devices in your deployment.

Microsoft Endpoint Configuration Manager
Deploy software, protect data, monitor health, and enforce compliance across all devices in your organization within a unified management console.

Azure Information Protection Plan 1
Control and help secure email, documents, and sensitive data that you share outside your company.

Windows Hello
Sign into laptops, tablets, devices, or apps fast and password-free.

Direct Access
Connect remote users without the need for traditional Virtual Private Network (VPN) connections.

Microsoft Advanced Threat Analytics


Reduce your risk of damage and get information in a succinct, real-time view of the attack timeline.

1

Device Guard
Help prevent malicious code from running by ensuring only known good code can run.

Windows Information Protection
Protect enterprise apps and data against accidental data leaks on enterprise and personal devices.

Microsoft Secure Score
Increase your visibility and control over your organization's security posture with a centralized dashboard.

E-discovery and retention
Find relevant data with basic organization-wide or location-wide retention policies, Teams retention policies, core e-discovery, and litigation hold.
Microsoft 365 Apps for enterprise


Install Office client apps—including Word, Excel, PowerPoint, OneNote, and Access (PC only)—on up to five PCs or Macs, five tablets, and five smartphones per user.



Office on the web


Create, share, and collaborate with Office on the web.



Exchange


Work smarter with business-class email and calendaring.

Microsoft Teams


Chat, meet, share files, and work with business apps within a shared workspace.



Yammer


Connect and engage with enterprise social networking.



Lists


Stay on top of it all with Lists, the smart information tracking app.



Sway


Create visually striking newsletters, presentations, and documentation in minutes.

Power Automate for Microsoft 365


Make repetitive tasks easy with workflow automation.



Dataverse for Teams


Build with confidence on a low-code database for Teams.



Microsoft To Do


Plan your day and manage your life.



MyAnalytics


Explore your work patterns and learn ways to work smarter.



Windows Autopilot


Reduce overall costs of deploying, managing, and retiring Windows devices by leveraging cloud-based services.



Device Health


Proactively remediate common end-user device issues, reduce support calls, and improve end-user productivity.



Microsoft Intune


Enable your workforce to be productive on all their mobile devices, while helping to keep your organization's information protected.



Microsoft Defender Credential Guard


Protect derived domain credentials.



Azure Active Directory Premium 1


Enhance security, simplify access, and set smart policies with a single identity platform.



Microsoft Defender Antivirus


Protect against software threats like viruses, malware, and spyware across email, apps, the cloud, and the web.

Data Loss Prevention for email and files




Use automatic or ad-hoc policies to protect sensitive messages regardless of the recipient's email domain.



BitLocker


Address threats of data theft or exposure from lost, stolen, or inappropriately decommissioned computers.



Microsoft Security and Compliance Center


Monitor your overall compliance posture, review recommended actions, and configure settings to meet complex compliance obligations.



Basic auditing and retention tools


Use manual retention labels, content search, and basic auditing to help with compliance.
1. Microsoft Advanced Threat Analytics (ATA) ended Mainstream Support on January 12, 2021. Extended Support will continue until January 2026.
Find additional information on the official Microsoft website, here.
2. Availability of mobile apps varies by country/region.
Microsoft Licences Lifetime Discount: Get 2% off your monthly subscription when you partner with Influential.
Microsoft 365 E3 benefits
Take your business to the next level with Microsoft 365 E3 benefits. The always-up-to-date apps, offer a range of collaborative and productivity-boosting benefits, including:
Added data security
Keep your assets safe from unathrorised access, increase protection against viruses and spam, ensure security compliance with regularoty and industry standards.
Collaboration is key
Host meetings with up to 300 attendees, chat and call, both internally and externally via the guest access option. You can also create, share, and coauthor files with desktop versions of Office apps.
Customise and enhance 365 E3 with add-on services
Microsoft 365 E5 Security
Add a robust suite of security features to your Microsoft 365 E3 solution.
Microsoft 365 E5 Compliance
Add features to help assess your compliance risks, govern and protect sensitive data, and respond to regulatory requirements.
SharePoint Syntex
Add advanced AI and machine teaching to amplify human expertise, automate content processing, and transform content into knowledge.
Microsoft Viva Topics
Add AI-driven content organization and discovery, making it easy for people to find information and put knowledge to work across your organization.​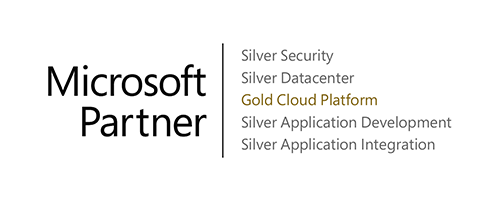 Claim your free licence advisory 
Guarantee cost efficiency and an optimised licence plan with our free advisory support. We'll help cut the cost of unnecessary licences, boost investment, and continuously manage and optimise your licence contracts.
Understand the impact of your business decisions and prevent unfavourable commitments.

Optimise cost while we make sure your subscription is the perfect size for you.

Drive value and get the full benefits of investing in MS365 licences.
Microsoft 365 E5
A suit of apps perfect for large-scale businesses
Achieve more with innovative Office apps, intelligent cloud services, and world-class security.
Microsoft 365 for Enterprise
Microsoft 365 E3 Partner Services
Support
Keep your Microsoft solutions running flawlessly with our ITIL-compliant support helpdesk.
Migration
Safely move on-premise data and applications to the cloud while minimising downtime.
Development
Build highly flexible business applications with Azure's low-code development tools.
Consultancy
Get expert guidance on Microsoft cloud, collaboration, analytics, and security solutions.
Integration
Connect virtually any number of applications or data sources with Azure integration.
Analytics
Use Microsoft Power BI to turn your business data into powerful insights.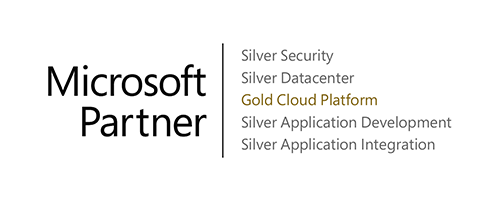 We're more than just a Microsoft Partner
Influential is a Microsoft Gold Partner with competencies in cloud, development, integration, security, and databases.
For this reason, our true value as Microsoft Cloud Solution Provider goes far beyond Microsoft licensing.

Why Buy from Microsoft Gold Partner Influential Software?
Struggling with multiple solutions, complex specifications, and opaque pricing?
You aren't alone. But there is an answer.
Rely on us to simplify E3 licensing, drive cost reduction, and ensure licence compliance.
✔ Impartial 

Expert Advice

Need help picking your Microsoft licence? Our expert consultants will help you assess, strategise, and design the ideal Microsoft solution for your business.
✔ Ensure Fast ROI
We make sure you get the right Microsoft licence configuration to meet your needs. That means ensuring quality and boosting productivity.
✔ Complete Support Service
Trust an experienced Microsoft Gold Partner to provide everything from consultation to training, implementation to support.
These are a few of the organisations who benefit from our software licensing expertise.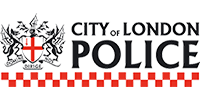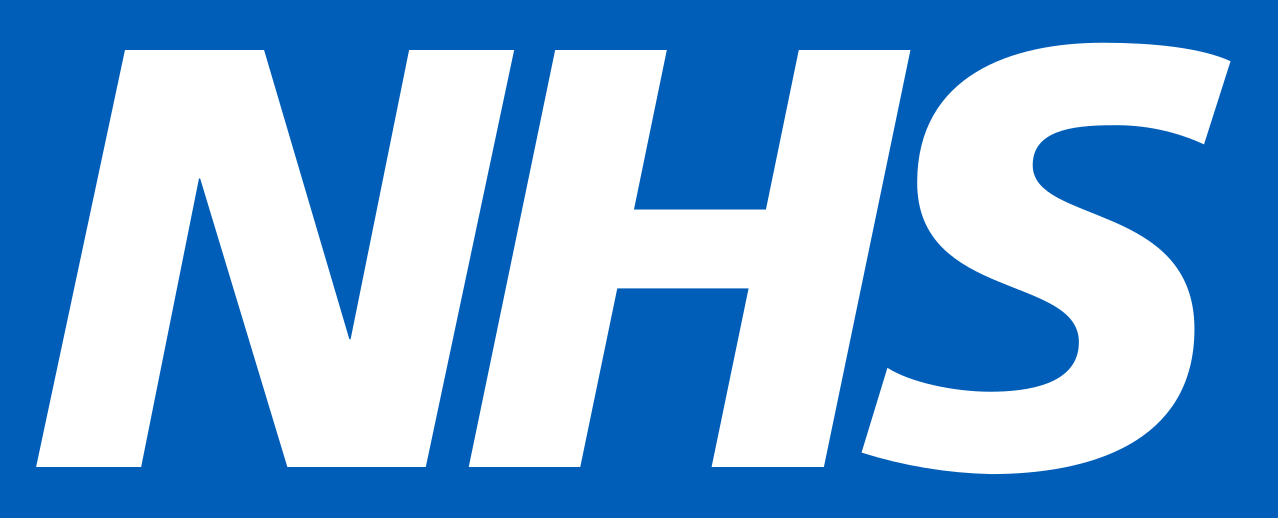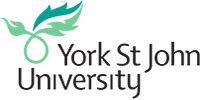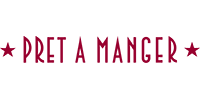 Speak to our licence team today
Whatever challenge you're facing, we can help you solve it and reach your targets. Tell us more about your business, workflow or project and we'll come back with a bespoke solution for you.

Tel: 0203 507 1728
Office hours 09:00 - 17:30
Monday-Friday
Closed bank holidays
Influential Software—City of London
Floor 6, 1 St Katharine's Way,
Influential Software—Dev & Support
11 Hollingworth Court
Turkey Mill, Ashford Road,
Maidstone, Kent ME14 5PP