As trusted SAP partners, we provide the most cost-effective SAP Partner Managed Cloud licences, as well as supporting services that guarantee maximum ROI for your business.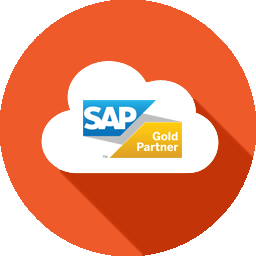 SAP Partner Managed Cloud Overview
Influential Software's SAP Partner Managed Cloud service enables the adoption of state-of-the-art applications such as S/4HANA at a fraction of the usual cost.
With our SaaS, businesses receive SAP Partner Managed Cloud licences, maintenance, support, and hosting in one place, along with any other software services as required.
An experienced SAP partner can use a partner managed cloud to provide premier SAP solutions immediately, with no up-front expense or lengthy implementation.
SAP Partner Managed Cloud Licences: Features
Businesses of all sizes can reap the benefits of SAP data services, predictive analytics, and business intelligence with Influential Software's simple cloud packages.
SAP BusinessObjects Business Intelligence: a simple, fully maintained subscription that empowers users to transform data into visual insights for sharing across the enterprise
SAP Data Services: formerly provided on-premise, this solution for integrating, transforming, and improving your crucial data is now available in the cloud
SAP Predictive Analytics: a quick, cost-effective approach to predictive algorithms and machine learning
SAP Business Planning and Consolidation: a fully maintained solution for accelerated planning, budgeting, forecasting, and consolidation
SAP Partner Managed Cloud Benefits
Faster time to value: get full functionality right away with our ready and waiting infrastructure
Focus on business: let your employees fulfill their roles in innovation, management, and customer service, while leaving the IT work to us
Lower risk: avoid budget shocks by rolling software, hardware, and support costs into a predictable monthly fee
Latest software: get SAP updates and new features straight from our SAP Gold Partner team
Reduced cost: reduce the total cost of SAP ownership with Influential Software's competitive and comprehensive services
Pay as you go: utilise your operating expense budget, side-stepping up-front costs and lengthy approval cycles
SAP Partner Managed Cloud Services

Our SAP Partner Managed Cloud services simplify commercial arrangements by bundling technology into one monthly fee.
As SAP partners with 25 years of experience in the sector, we have the experience and expertise to meet understand your business needs and deliver the software that fits.
As well as SAP licences, our team also offers in-house technical expertise in application life cycle management, security services, business consulting services, and any other SAP-related service offerings.
For more details of our SAP Partner Managed Cloud licences and services, why not visit our SAP Partner Managed Cloud website?