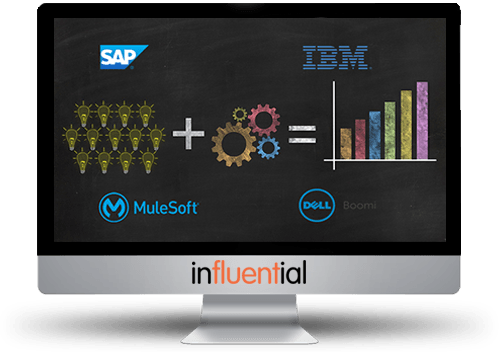 As tech leaders prove the value of digital innovation, businesses are taking on new software at a rapid pace. One side effect is the growth of software licence management challenges. With multiple vendors, complex agreements, and changing usage to master, it takes an expert eye to make savings. Now more than ever, software licence optimisation is a must for businesses to remain competitive.
Finding the Right Licensing Partner
So how can you spot a trustworthy partner for software licence optimisation? There are a few skills an expert in this field should have. These include experience with the major vendors, expertise in technical specifications, and the ability to audit, consolidate, and manage licences.
At Influential Software we have 25 years of licensing experience. That runs alongside established partnerships with vendors including SAP, IBM, and Dell. And finally, our top team of UK consultants is the repository of all this knowledge. With these factors in mind, we're confident that our licence optimisation services are second to none.
The Difference with Licensing Optimisation
A good licence optimisation service will clarify your current assets and how they relate to your business aims. This gives you the key to a more cost-effective future. The broad benefits of these services are as follows.
Visibility – identify the exact assets you have with the help of our licensing experts.
Control – gain data about your software so you can take positive action.
Savings – bring your licensing costs down to a minimum while maintaining performance.
Strategy – achieve predictability by creating a long-term plan for your licensing needs.
Choose Your Licensing Services
So what kind of licensing services do you need? It depends on the transparency of your current licence estate and how you plan to use it in future. Organisations of all sizes and sectors will benefit from one or more of the following.
Licensing advisory services: learn the pros and cons of each licensing option from an experienced consultant.
Asset management services: free your IT staff from time-consuming checks while ensuring compliance and value in the long term.
Licensing review services: protect your IT investment and make sure you're getting the best deal for your business.
Agreement consolidation services: reduce costs by co-terming and consolidating your maintenance and renewals contracts.
Ask the UK Licensing Experts
When evaluating any service, the provider's ethos is often the deciding factor. Ultimately, your business wants to work with people you can trust. At Influential Software we pride ourselves on four marks of quality:
Responsive – we recognise that each customer is unique and deserves a bespoke service.
Affordable – we offer significant discounts on licence sales from our vendor partners.
Trusted – we work with everyone from high street names to public organisations and SMEs.
Supportive – our UK team includes developers, trainers, recruiters, consultants, and support staff.
How much time and money could you save with licensing optimisation?
Our experts have the answer.