Buy IBM Planning Analytics Express Licences
Transform your SME intelligence with best-value IBM Planning Analytics Express licences. Boost your ROI with partner advice, fast implementation, and optional services.
We sell cost-effective licences for IBM Planning Analytics Express for Business Intelligence and Planning.
Trust in the impartial expertise of high-tier IBM resellers and IBM Partners.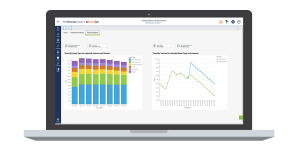 Best-Value IBM Planning Analytics Express Licences UK
Buy IBM Planning Analytics for SMEs
IBM Planning Analytics Express – with its affordable, fully integrated, and intuitive BI capabilities – is ideal for small to medium-sized businesses.
Formerly known as IBM Cognos Express, this solution combines the industry-leading IBM Cognos Analytics and IBM Planning Analytics into a single package.
Empower your teams with self-service access to tools and data for timely and accurate decisions.
IBM Business Intelligence & IBM Planning Licences
This solution is available with on-premise deployment.
IBM Planning Analytics Express licences can be configured in three ways:
Business Intelligence
Planning
Business Intelligence and Planning
IBM Planning Analytics Express licence features:
50-100 users
connects to all data sources
non-production environment
A production environment is available as an add-on for all users.
Self-Service IBM Analytics: Benefits
Consistent, trusted data: get straight to grips with your data, working with consistent information, business rules, and calculations
Single, integrated solution: choose between business intelligence, planning, or both, to suit your changing business needs
Priced right for rapid ROI: starting with the essential capabilities for SMEs, the solution brings immediate results – and then expands as you require
Self-service access: no need for extra IT resources – users can create and modify their own reports and analysis, with quick access to crucial information
IBM Planning Analytics Express: IBM Partner Services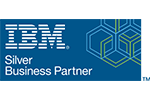 As an IBM Cognos Advanced Business Partner, we can offer the most competitive licence prices with the highest level of service.
Whether purchasing IBM software for the first time, upgrading an existing licence, or migrating from legacy systems, be confident of a seamless transition to a modern enterprise with Influential Software.
IBM consulting: up to one day's free resource to discuss your requirements and help you understand what IBM can do for your business
IBM business case analysis: packages ranging from four to 10 days, defining your precise requirements and building proofs-of-concept if necessary
IBM upgrades: assistance in moving to the latest IBM version, with testing and report conversion
IBM projects: competitively priced, well resourced, professional consultancy for whole projects or parts
Our UK-based IBM consultancy, support, and development teams have decades of specialist experience spanning hundreds of successful projects that cover the past 20 years of IBM Analytics releases.
For more about our services for IBM Planning Analytics Express, why not visit our dedicated site?