Buy SAP Cloud Licences
Kick-start your transformation with affordable SAP cloud licences. Boost your ROI with partner advice, fast implementation, and optional services.
We sell cost-effective licences for cloud analytics, BI, digital transformation, and marketing.
Trust in the impartial expertise of high-tier SAP Gold Partners and resellers for SAP cloud licences.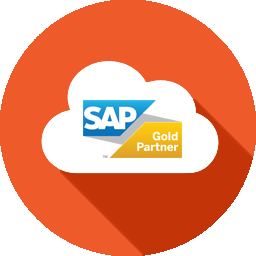 Best-Value SAP Cloud Licences – SAP Resellers UK
The cloud is a fast, flexible, and financially viable route to SAP solutions. Our SAP cloud licences bring you the best deals from SAP, with the added benefits of our SAP Gold Partner expertise.
SAP Analytics Cloud Licences
Combining business intelligence, predictive analytics, and enterprise planning in a single software-as-a-service (SaaS) solution, SAP Analytics Cloud runs on the powerful SAP HANA Cloud Platform.
SAP S/4HANA Cloud Licences
The SAP S/4 HANA ERP system integrates business processes, turns real-time data into actions, and increases employee productivity, using its underlying HANA data store.
SAP Marketing Cloud Licences
The SAP Hybris Marketing Cloud has "contextual marketing" capabilities that allow you to combine customer data from the past and present to predict future behaviour.
 SAP Cloud Platform Licences
SAP Cloud Platform allows the development, integration, and extension of business applications for IoT, machine learning, AI, integration, app development, and Big Data.
SAP Cloud Licences: SAP Gold Partner Services


Influential Software's consultancy services integrate the pillars of strategy management: goals, initiatives, and key performance indicators.
As SAP partners with 25 years of experience in the sector, we have the experience and expertise to meet understand your business needs and deliver the software that fits.
As well as SAP licences, our team also offers in-house technical expertise in application life cycle management, security services, business consulting services, and any other SAP-related service offerings.