SAP Financing Option & SAP Partner Managed Cloud
With our SAP financing option and SAP Partner Managed Cloud, you get the latest software while spreading costs over several years, keeping your cash flow, staying tax smart, and preserving capital for future investments.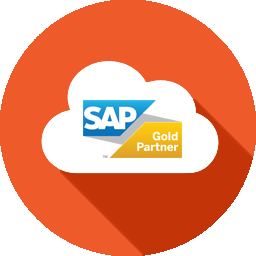 Save Money on SAP Licences: SAP Business Software Financing
SAP Payment Plans & Finance Options
With our SAP financing option and SAP Partner Managed Cloud (PMC), we are dedicated to making SAP licences practical and affordable for businesses of all sizes.
SAP Financing Option: In this model, you can choose the SAP elements you wish to include, delay initial payments until your software is up and running, and select a repayment period that suits your business.
SAP Partner Managed Cloud: SAP PMC allows you to use our infrastructure, support, and SAP licences for a simple monthly fee from your operating expense budget.
SAP Financing Option: Flexible SAP Payment
With our SAP financing option, businesses don't have to wait to purchase cutting-edge SAP licences. Without the initial outlay, you can pay for SAP analytics, BI, planning, and ERP licences as they perform for your business.
Financial flexibility: choose your payment options to meet your cash-flow plans
Spread costs: pay for your project costs with the operational benefits of the software
Simple budgeting: make project financing payments predictable over time
Immediate results: get the benefits of SAP software right now
Future benefits: open up funds for SAP projects you plan in future
SAP Partner Managed Cloud Solutions: BI, Analytics & Data
Our SAP PMC solutions include:
SAP Business Planning and Consolidation
SAP Partner Managed Cloud Subscription
Our SAP Partner Managed Cloud services simplify commercial arrangements by bundling technology into one monthly fee.
Time to value: get full functionality right away with our ready and waiting infrastructure
Focus on business: let your employees focus on innovation, management, and customer service, while leaving the IT to us
Lower risk: avoid budget shocks by rolling software, hardware, and support costs into a predictable monthly fee
Latest software: get SAP updates and new features straight from our SAP Gold Partner team
Reduced cost: reduce the total cost of SAP ownership with our competitive services
Pay as you go: utilise your operating expense budget, side-stepping up-front costs and lengthy approval cycles
SAP Financing and Partner Managed Cloud Services


Influential Software is an SAP Reseller with SAP Gold Partner and PCoE status.
As SAP partners with 25 years of experience in the sector, we have the experience and expertise to meet understand your business needs and deliver the software that fits.
As well as SAP licences, Influential Software also offers in-house technical expertise across the range of SAP solutions, as well as SAP consulting and digital transformation services.
For more details, why not visit our SAP Partner Managed Cloud website?