MuleSoft Anypoint Platform™ Pricing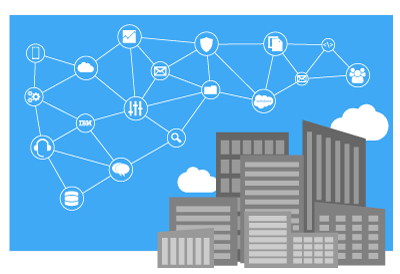 Out-of-the-Box Security, Reliability, Scalability and Performance
It's easy for you to get started with Anypoint Platform™ and scale with it as your needs grow. Packaging and pricing is as follows:
The Anypoint Platform™ base subscription is the default entry point for enterprise buyers. It provides most of the features of Anypoint Platform™ for your API-led connectivity needs.

You can scale up beyond the base subscription by adding a number of cores.

Additional platform functionalities are provided on an a-la-carte basis.

The enterprise-grade feature-set and platinum support can be added with a Platinum subscription.
---
---
MuleSoft Anypoint Platform Pricing Plans
1. Anypoint Base Subscription
Includes:
Mule runtime: 2 production or 4 pre-production

Anypoint Runtime Manager

Anypoint Design Center

Anypoint Exchange

Anypoint API Portals

Anypoint Connectors – Select

2 Anypoint VPCs

Gold Support
2. Additional a-la-carte Functionality
Incremental Runtimes
Mule: per core (on premises or cloud)
Additional platform functionality
API Manager + Analytics
On-premises management (full platform)
Premium connectors (per environment)
Anypoint VPC – per connection (per connection)
3. Platinum Subscription
Includes:
Mule high availability (cloud or on premises)

ID federation

Global cloud

Hybrid flexibility

Business groups

Multi-host on-premises management

Platinum support
MuleSoft Anypoint Platform Pricing FAQ
Why are prices based on an annual subscription?
Perpetual license models require massive upfront investment and lock you into your decision for years to come. A subscription model gives you flexibility and gives us the incentive to earn your business year after year. At the end of each 12-month term, you get to choose how to proceed.
Are Enterprise License Agreements (ELAs) available?
ELAs are available to support enterprise-wide deployments of the Anypoint Platform. ELAs are priced on a case-by-case basis, so please contact us to discuss your needs.
What is a 'core'?
A core is a unit of processing power and can be physical or virtual. For your flexibility, the physical and the virtual core are priced the same.
How many cores do I need?
Your technical environment, use case, and the throughput you anticipate for your integration will determine the number of cores you'll need. Our consultants will work with you to evaluate your project and determine how many cores you'll need.
Integrate with the MuleSoft Experts


Influential Software is a certified MuleSoft® partner, enabling a seamless and pain-free transition to your modern enterprise.
If you would like to talk to us about a business intelligence solution, software solution or any IT project you need to deliver successfully, please contact us. Visit us in the world famous Searcys roof top bar of our landmark 30 St Mary Axe (City) site or at our Kent and Glasgow offices to discuss your needs.