Buy IBM Cognos Analytics Licences
Optimise your business intelligence with best-value IBM Cognos Analytics licences. Boost your ROI with partner advice, fast implementation, and optional services.
We sell cost-effective licences for IBM Cognos Analytics workgroup, standard, and enterprise.
Trust in the impartial expertise of high-tier IBM resellers and IBM Cognos Advanced Business Partners.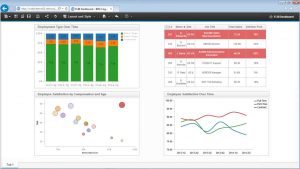 Best-Value IBM Cognos Analytics Licences UK
Buy Cognos Analytics 11.1 Licences
The new Cognos Analytics 11.1 boasts AI capabilities for contextual recommendations, smart data discovery, automated visualisation, and natural-language queries.
With our cost-effective IBM Cognos Analytics licences, businesses can use trusted data to create impressive visualisations with the Cognos RAVE engine.
Empower your users to solve individual or workgroup challenges without external IT resource.
IBM Cognos Analytics Licence Roles
IBM Cognos Analytics licences also depend on the number of the following roles:
Administrator: admin capability
User: read and write capability
Explorer: user plus all capabilities except top admin
Information distribution: write-only capability
Businesses can also benefit from our packaged services, from consultation through implementation to support, to guarantee minimum downtime and maximum functionality.
IBM Cognos Analytics Licences: Workgroup, Standard, Enterprise
IBM Cognos Analytics features three licence types, based on the number of servers required:
IBM Cognos Analytics Workgroup Licences
50-100 users, with non-production environment, self-service governance, shared analytics and visualisations, 100GB user storage and backup
IBM Cognos Analytics Standard Licences
100-250 users, Workgroup features plus additional pre-production environment and 250GB user storage and backup
IBM Cognos Analytics Enterprise Licences
250+ users, includes Standard features plus high performance environment and 500GB user storage and backup
Powerful & Flexible: IBM Cognos Analytics Licences
Access anywhere: quickly find, analyse, create, and share insights wherever and whenever you require, across web or mobile devices
Greater availability: empower more users with simple, productive, and governed data access
Reporting and visualisations: create visualisations, infographics, dashboards, and reports in minutes with an intuitive and guided experience
Trusted analytics: eliminate risk and gain a single version of the truth with securely curated BI data
IBM Cognos Licences: IBM Cognos Partner Services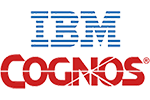 Our IBM Cognos Advanced Business Partner status is proof of our hands-on knowledge of IBM Cognos solutions.
In addition, we offer full services to make sure your software is perfectly configured and supported, so you get the maximum return.
With 25 years of experience and proven expertise, our IBM reseller team prides itself on three things:
unbiased IBM consulting
tailored IBM services
competitive IBM pricing