Buy IBM Cognos Controller Licences
Optimise your finance processes with best-value IBM Cognos Controller licences. Boost your ROI with partner advice, fast implementation, and optional services.
We sell cost-effective licences for IBM Cognos Controller express, standard, and enterprise.
Trust in the impartial expertise of high-tier IBM resellers and IBM Cognos Advanced Business Partners.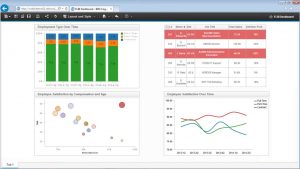 Best-Value IBM Cognos Controller Licences UK
IBM Cognos Controller Cloud & On Premises
With our cost-effective IBM Cognos Controller licences, your finance teams can automate and accelerate the financial close with minimal IT support.
Available both on cloud and on premises, there are a range of IBM Cognos Controller licences for all sizes of business.
As experienced IBM partners, Influential Software can bundle licences together with any additional services to create a highly competitive package.
IBM Cognos Controller Express, SME, Standard, Enterprise
IBM Cognos Controller licences for cloud and on premise are available in the following formats:
IBM Cognos Controller Express: up to 25 users
IBM Cognos Controller SME: 25-50 users
IBM Cognos Controller Standard: 50-250 users
IBM Cognos Controller Enterprise: 250+ users
Automate & Enhance: IBM Cognos Controller Licence Benefits
Reduce your close and report: automate and simplify your close and the process of providing certified financial information
Manage your own solution: no coding or scripting while you flexibly define and maintain changing rules and processes
Automate processes: perform automated inter-company eliminations, allocations, currency conversions, and acquisition calculations
Enhance audit control: track your data flow across the consolidation process, while using built-in workflow and status reporting to monitor performance of subsidiary reporting

IBM Cognos Controller Licences: IBM Partner Services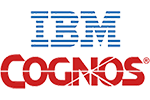 As an IBM Cognos Advanced Business Partner, we can offer the most competitive licence prices with the highest level of service.
Whether purchasing IBM software for the first time, upgrading an existing licence, or migrating from legacy systems, be confident of a seamless transition to a modern enterprise with Influential Software.
IBM initial consultation: up to one day's free resource to discuss your requirements and help you understand what IBM can do for your business
IBM business case analysis: packages ranging from four to 10 days, defining your precise requirements and building proofs-of-concept if necessary
IBM upgrades: assistance in moving to the latest IBM version, with testing and report conversion
IBM projects: competitively priced, well resourced, professional consultancy for whole projects or parts
Our UK-based IBM consultancy, support, and development teams have decades of specialist experience spanning hundreds of successful projects that cover the past 20 years of IBM Analytics releases.